As this stage of our Creative Case project draws to a close I've realised that one of the unexpected effects has been to change my relationship with a number of the paintings in the exhibition at Leeds Art Gallery which has been our springboard, 'One day, Something Happens; Paintings of People'. It's not necessarily that I know more about how or why they were painted or have learnt more about how to look at them in a visual arts sense, although that has been fascinating too. No, the work we have done has been much more of a creative tangent and the result has been to make certain of the images into old friends. Encouraged by Rommi to set a writing exercise, I suggested we each pick a character in one of the paintings and create what they might say if they spoke directly to us out of the frame.
I choose the older man in Barbara Walker's picture Boundary, which it turns out, was painted in a barber's shop in Handsworth, Birmingham. It seems an oasis of calm and everyday activity, in which there is something very tender in the way the barber is cutting his customer's hair. I found myself writing – from his perspective – about the wedding ring which gleams gold on his hand. I wanted to know about his wife and I found as I was writing he told us that she had died and of how important she still is to him. It's fiction of course- although it could well be true of someone of his age. Later Rommi and I talked about the media portrayal of Handsworth and how unlikely it was to be this calm, almost domestic interior. I realised I would love to be able to commission a companion piece from Barbara Walker. In my head I wanted to see a painting of two or three teenage boys, perhaps the sons of the man in the Barber's shop, just hanging out together at home or somewhere familiar and comfortable- in the way that my son and his friends used to do when they were still at school. It's an image of young Black people I realised I had never seen in a gallery, and it felt as if it could form a diptych with Walker's original piece.
When it was Nigel's turn he asked us to write about how the colour red spoke to us in the paintings. Both Rommi and I, without any conferring, chose to write about Milly Childers' self portrait. For me her confident, uncompromising stare was underlined by her red artist's smock. A colour I suspected no respectable Victorian woman would readily wear. The red gives her a confidence and makes her stand out. When I looked at her dates (1866-1922) I realised that she had lived through a time of immense change for women- from Victoria's reign in the mid nineteenth century- post the Brontës but at the time of George Elliot, Charlotte Perkins Gilman, Sojourner Truth and Louise May Alcott- and on into the twentieth century through the First World War, the Pankhursts and Emily Wilding Davison. She was still alive when Virginia Woolf published her early work and died in the world Vera Britain knew, when the first women were finally able to vote. At one of our meetings I used an old theatre exercise and sculpted Rommi into a reflection of Milly's stance bang in front of the picture. Later I discovered that Rommi had used this experience as the starting point for a poem – another unexpected outcome.
– Rachel Fel
dberg, Festival Director.
You can read Rachel's previous two blogs about Outside the Frame and Creative Case here.
---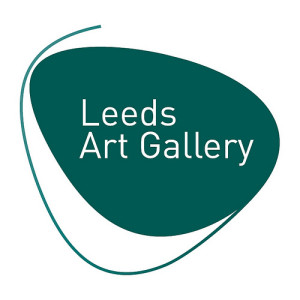 One Day, Something Happens: Paintings of People opens at Leeds Art Gallery on 6 March and runs until 24 May.
---
From Outside the Frame is a Creative Case NORTH Exploration. Creative Case NORTH is a programme of sector led activity exploring the Creative Case for Diversity, developed by a consortium of arts and cultural organisations convened by Arts Council England from across the North area, including:
Creative Case NORTH Partners: Alchemy, ARC Stockton, Artlink, BALTIC Centre for Contemporary Art, Contact Theatre, Contemporary Visual Arts Network, Freedom Festival, GemArts, STAY, ZENDEH.
Creative Case NORTH Critical Friends: Open Clasp, Prism Arts, Tyne & Wear Archives & Museums.