As her first play opens at the West Yorkshire Playhouse, 2013 Festival Apprentice Poet in Residence Zodwa Nyoni tells us how writers groups, residencies and competitions helped to shape her as a writer.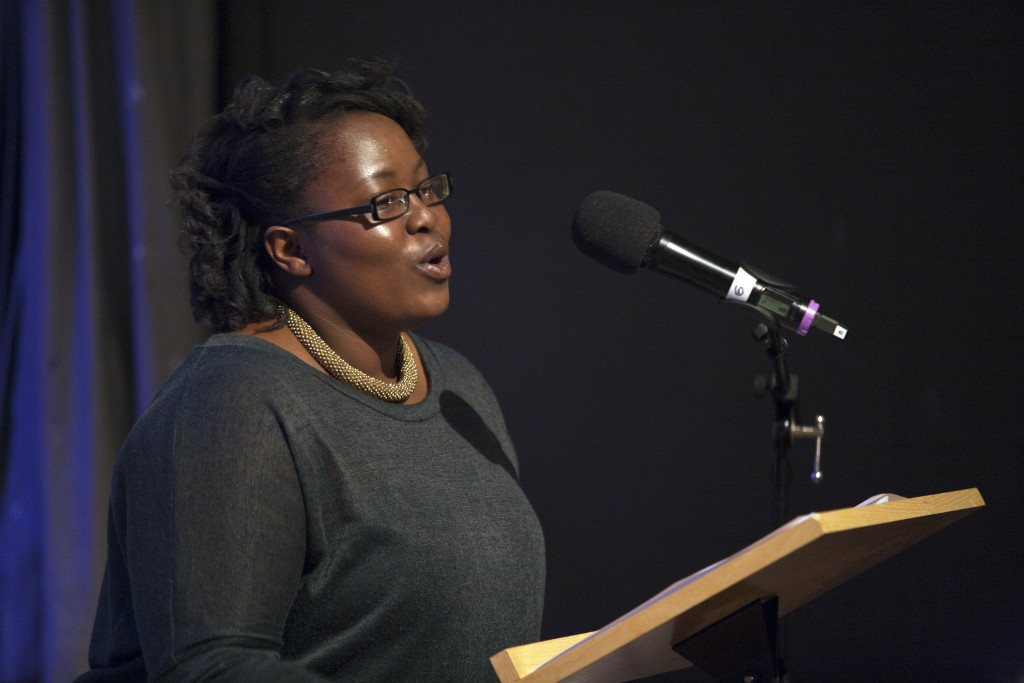 There comes a moment when you decide that you want to start sharing your work. As I have developed over the last 10 years I have had the opportunity to work with or be a part of different groups and projects.
Leeds Young Authors (LYA) was the first group that I joined in 2005. They run a weekly session at Leeds Media Centre every Tuesday 6-8pm. With the group, I had the opportunity to travel nationally and internationally performing my own poetry. This is where I also learnt about teaching. I started teaching LYA workshops and would later accompany Khadijah Ibrahiim (Director) into schools.
In 2009 I came across Young Inscribe. It is a programme housed by Peepal Tree Press offering creative and professional development support to young Black & Asian writers and poets. At various times they would provide workshops, one-to-one sessions, quarterly masterclasses and creative writing residentials. I attended two Arvon residentials in 2009 and 2010, both at Lumb Bank, the Ted Hughes Arvon Centre, in Hebden Bridge. Arvon Centres are great because you unplug from the world for the time that you are there and your focus is solely your writing.
When it came to performing my poetry, it didn't come naturally. I remember my first performance was with LYA. It was their annual Individual Poetry Slam. They also run an annual schools and youth groups poetry slam. Last year it was held at West Yorkshire Playhouse. My first performance, in my memory, lasted for 2 seconds. I was nervous and I blazed through my poem. But I kept at it and eventually found my performance style and voice. I got a lot more confident with performing through practice. I signed up to a lot of open mics and was also invited to take part in others.
In Leeds, there's Sunday Practice on the first Sunday of every month at Sela Bar. It's a relaxed night with a live band, hosted by Rheima Ibrahiim. It's open to poets and singers, worth checking out if you are new to performing and just want to try out some new material. Fictions of Every Kind is a DIY spoken word night and writers' social night. Even if you don't end up performing, it's always good to go and meet the writers who are around you. Conversations may lead to new opportunities.
Depending on where you are in your journey you might also consider taking part in residencies. As a poet I had a one year residency at BBC Radio Leeds in 2006 and Apprentice Poet-in-Residence at Ilkley Literature Festival in 2013.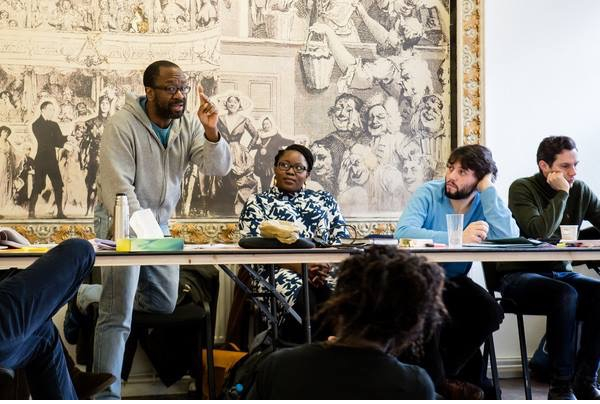 Residencies offer different things. What was great for me, in particular with the residency at Ilkley was being immersed within the world of literature for two weeks. I met writers I'd been reading for years like Alexander McCall Smith, and opened for others I'd studied in school like Simon Armitage. I shadowed the Poet-in-Residence in schools and community workshops. I wrote new poems. I held and performed at various events, and also discovered that I am a pretty decent host. On the last day of the festival I hosted the poetry slam when the host as unable to attend. Since then I've hosted two more events for the Festival.
Residencies give you time to discover. I've also found that since being Channel 4 Writer-in-Residence at the West Yorkshire Playhouse. I had the time and support to work on my plays. The Playhouse offers other opportunities for actors, poets, playwrights, devisers and collaborators.
I'd say to new writers that there are platforms out there. Find the right ones for you. When you are ready, go for it. And even when you're scared, still go for it because it's about learning and growing along the way.
Other resources:
First Floor
Script Yorkshire
Street Voices
West Yorkshire Theatre Network
Word Life
---
Zodwa Nyoni is a Zimbabwe-born playwright, poet and performer based in Leeds. She was Apprentice Poet in Residence at Ilkley Literature Festival in 2013 and Channel 4's Writer in Residence at the West Yorkshire Playhouse.
Boi Boi is Dead is her first full length play and tells the story of Miriam, left alone to rebuild her life after the death of Afro-jazz legend Boi Boi.
Boi Boi is Dead is now on at the West Yorkshire Playhouse until  7 March. Click here to book tickets.