Lots of people assume that working in the arts means you have time to explore ideas- spend your days having great thoughts or wafting about in a creative haze. The reality is, whatever your art form, we're almost always heads down, working on practical tasks to tight deadlines. So, our latest project, From Outside the Frame, part of Creative Case NORTH's 'Explorations', is a joy. There's no end product- we don't have to come up with an event, a performance, an exhibition or an epic poem. The focus is on sharing ideas, conversations and thoughts, experimenting as we go along – and being creative. The only constraint is that we document and share the process.
The Creative Case NORTH Explorations are a series of residencies and partnerships which provide organisations and artists with time and space for experimentation and exploration on the theme of the Creative Case for Diversity – a re-imagining of the Arts Council's approach to diversity and equality.
For From Outside the Frame, myself, Nigel Walsh (curator at Leeds Art Gallery) and poet and playwright Rommi Smith will be taking Leeds Art Gallery's upcoming exhibition One Day, Something Happens: Paintings of People as a starting point for a series of conversations, experiments and reflections.
Our first meeting was just the three of us and some pieces of paper in a tiny meeting room at Leeds Art Gallery. Feeling I ought to at least be looking organised, I'd printed out a rough agenda- how did we want to approach the project; what practicalities did we need to consider, dates we could get together, just as I would for any other meeting. But pretty much immediately the list went out of the window.
Instead Rommi started talking about real and imagined archives – and we meandered happily around what isn't seen- what is absent and how we construct or imagine it. We touched on Jacques Derrida's idea of meaning between the cracks. We talked about missing archival material – the letter that was never written or has disappeared, the conversation we assume someone had, that we can only imagine. What happens Rommi said, if we create a living archive which includes our imaginings of that material?
That reminded me of Julie Myerson's book Home: The Story of Everyone Who Ever Lived in Our House – in which she traced everyone who had lived in her house in London. From the fragments she could piece together she re-constructed their lives in those rooms and in many cases, conversations that might have taken place.
We talked about how personal experience colours our vision or understanding. I remembered a recent television feature which included chilling contemporary cine footage of the family of the Auschwitz commandant playing in a paddling pool in their garden with the camp clearly visible behind. I hardly registered the foreground and only saw the camp beyond the fence (my family includes Jewish refugees and Holocaust survivors).
Then, slowly, we turned our attention to the upcoming exhibition at Leeds Art Gallery One Day, Something Happens: Paintings of People, our starting point for the project. Looking at a tiny image of 'Northern Ritual' by Ryan Mosley which will be in the exhibition, Rommi and I saw three or four black women, perhaps from the sixties, with Angela Davies style afros, getting ready for a night out. When Nigel showed us a much larger photograph of the same work, we realised at once we were mistaken – the picture shows white women with stylised, almost botanic, heads, engaged in some kind of ritual while other women look on. As the project continues we'll be spending more time at the gallery both before and after the exhibition is hung, thinking, discussing and exploring.
After the meeting I went out into the bright February sunshine re-energised; with the feeling there were so many intriguing layers to explore and excited by the prospect of having time do so.
As part of From Outside the Frame we will be recording some of our experiences and discussions via this blog and social media.
Rachel Feldberg, Festival Director
---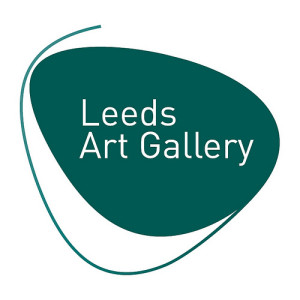 One Day, Something Happens: Paintings of People opens at Leeds Art Gallery on 6 March and runs until 24 May.
From Outside the Frame is a Creative Case NORTH Exploration.  Creative Case NORTH is a programme of sector led activity exploring the Creative Case for Diversity, developed by a consortium of arts and cultural organisations convened by Arts Council England from across the North      area, including:

Creative Case NORTH Partners: Alchemy, ARC Stockton, Artlink, BALTIC Centre for Contemporary Art, Contact Theatre, Contemporary Visual Arts Network, Freedom Festival, GemArts, STAY, ZENDEH.
Creative Case NORTH Critical Friends: Open Clasp, Prism Arts, Tyne & Wear Archives & Museums.