Although I have been around the visual arts for a long time, including curating the Festival's 40th anniversary exhibition and once as a wide-eyed student, being asked to 'clear up' a floor sculpture people were treading on at a private view- I remember crouching on the floor, shovelling it into a bin bag, feeling sacrilegious –  it's still exciting to go 'backstage' when an exhibition's being hung. A bit like staying the night at the Natural History Museum.
Rommi, Nigel, Kenny, the musician working on the project, and I, had been sitting round the table, grappling with complicated and important ideas: should the 'creative case' still need making? And even if it does, whose responsibility should that really be? Surely by now people understand that diversity ensures a variety of perspectives, makes the arts exciting, nuanced, artistically challenging – whatever the artists involved choose to work on – and ensures we don't arbitrarily exclude half the people whose work we could be enjoying. We touched briefly on how who you are never goes away but how you don't necessarily want to make work that constantly foregrounds it. Sometimes being a woman and having a rich mixed heritage is centre stage of what I write, sometimes it just lurks in the wings
Rommi talked about the need for us all to 'be awake'- to be aware of that there are parameters and a political context for our playful explorations and how important it was for all of us to see our own 'othernesses' (whatever they are) as of equal importance within a diversity context.
And she raised important concerns about the problematic nature of short-term diversity policy projects which, specifically and particularly engage artists of colour and then are found lacking in terms of longer-term implementation and impact.
And when we found ourselves getting hemmed by how other people saw us, Nigel suggested we should try taking ourselves back to the work, go and explore it, in the gallery next door.
Which is how we found ourselves, squatting on the floor, surrounded by flip charts, heady with Kenny's music, while the exhibition's curator and her colleagues in white gloves hung the exhibition around us. It was like being in the middle of a piece of contemporary dance: they would stand considering one of the pictures propped up against the wall, and then point across the room. And at that signal, someone in white gloves would carefully pick up the picture, holding it upright between two hands and cross the gallery floor. Gradually I could see there was a conversation going on between the pictures, which one balanced with which, how the colours related or perhaps overshadowed one another. At the same time, we were having a written conversation with one another, scribbling our thoughts and replies on the flip charts as we looked at the images, and with Kenny as we responded to his improvisations. And now and again passing members of the public peered through the glass doors into the gallery to watch this unusual spectacle, so that we in our turn found ourselves 'in the frame'.
– Rachel Fel
dberg, Festival Director.
You can read Rachel's introductory blog about Outside the Frame and Creative Case here
---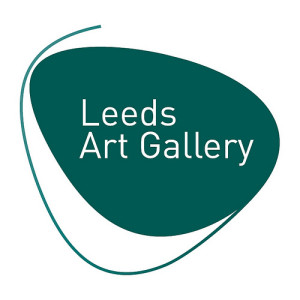 One Day, Something Happens: Paintings of People opens at Leeds Art Gallery on 6 March and runs until 24 May.
---
From Outside the Frame is a Creative Case NORTH Exploration.  Creative Case NORTH is a programme of sector led activity exploring the Creative Case for Diversity, developed by a consortium of arts and cultural organisations convened by Arts Council England from across the North area, including:
Creative Case NORTH Partners: Alchemy, ARC Stockton, Artlink, BALTIC Centre for Contemporary Art, Contact Theatre, Contemporary Visual Arts Network, Freedom Festival, GemArts, STAY, ZENDEH.
Creative Case NORTH Critical Friends: Open Clasp, Prism Arts, Tyne & Wear Archives & Museums.